America in context
Writers on America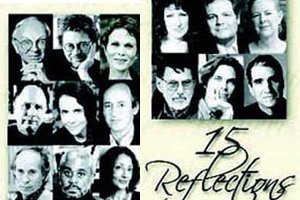 If we were to ask a contemporary group of American poets, novelists, critics, and historians what it means to be an American writer, the results could illuminate in an interesting way certain America values -- freedom, diversity, democracy -- that may not be well understood in all parts of the world.


In the spirit of trying an experiment, that is what we did. Choosing 15 writers who have attained a certain stature for their work, with the group as a whole reflecting the considerable diversity of American writing today, we commissioned each to write an essay. The assignment: In what sense do you see yourself as an American writer?
In some ways this approach recalls a long tradition of literary self-analysis in the United States. Michel Guillaume St. Jean de Crevecoeur famously posed the question in his Letters from an American Farmer (1782): "What then is the American, this new man?" In 1837, Ralph Waldo Emerson called for intellectual independence from "the courtly muses of Europe" in his address "The American Scholar." A century later, Ernest Hemingway defined American writing with his remark: "All modern American literature comes from one book by Mark Twain, Huckleberry Finn." In a sense, we were asking each author to update the answer to Crevecoeurs question for the 21st century.
The first thing that strikes one about the responses is how varied these essays are. America refracted through these writers minds is not one place but many. Perhaps its not so surprising that one persons "American" experience is likely to be quite different from anothers. Ask 15 creative individualists the same question, and naturally you will get 15 different answers.
On second glance, though, certain common threads appear among the essays. First, writing careers are rooted in the sensual memories of early childhood, of a particular time and place, a small town or a farm or a city neighborhood. "All politics is local," Tip ONeill, a Speaker of the U.S. House of Representatives, once remarked. Our writers would amend that to, Everything begins at home. For Elmaz Abinader home is the smell of Arabic bread baked by her mother in a small Pennsylvania town. For Robert Pinsky it is the whispered stories he heard as a boy in a decaying New Jersey oceanfront resort. Michael Chabon finds the magic of youth in the whimsical place names of the new planned city that he grew up in. Historian David Herbert Donald finds his locus as a writer in the family story-telling traditions of the American South of his childhood.
Frequently, for this group of writers, the sense of home means an immigrant culture, with a parent or grandparent from another land. Often there is a "mixed marriage" that blends different religions or ethnicities into one family for generations after. For the writer with recent immigrant roots, it seems there are two rites of passage: first, recognizing both ones longing for and differences from the American mainstream, and then discovering the integrity of ones own culture. Sven Birkertss memoir is an extended meditation on his youthful and largely subconscious infatuation with Midwestern America, followed by his rediscovery of his Latvian heritage through the literature of Europe. Julia Alvarezs story of her long journey from a Dominican dictatorship to American freedom culminates in a moment of bicultural song that mixes Spanish and English in one poem.
The central word about America for many of these writers is possibility. "Everything was possible in the United States," Naomi Shihab Nye writes of her Palestinian fathers feelings about his adopted country. "This was not just a rumor, it was true. He might not grow rich overnight, but he could sell insurance, import colorful gifts from around the world, start little stores, become a journalist. He could do anything."
At the same time, our authors recognize that American society was and is far from perfect. Abinader and Alvarez have never forgotten the schoolyard epithets hurled their way by classmates whose immigrant ancestors were not quite so recent. Thirty-five years after its birth, Chabons boyhood home of Columbia, Maryland, founded in part as an experiment in interracial living, is said to have "crime and racial unrest." The American Indian poet Linda Hogan is well aware of the sad history of her people at the hands of the Europeans who colonized this nation.
The greater truth about America, however, for virtually all the writers in this collection would lie in the faith of the great-uncle of African-American novelist Charles Johnson. Born in the rural South in 1892, Johnsons Uncle Will moved north to found and run several businesses -- even as he preached continually the value of education. "He understood," Johnson writes, "and made us see through personal example, that while black people had endured often mind-numbing oppression, America was founded on principles, ideals, and documents?that forced it to be forever self-correcting. That, he knew, was the ground that nurtured black Americans. The opportunities denied him would be there for us, he said. But only if we were educated and hard-working."
Another common passage for our group of writers is a move beyond their personal experiences and communities -- even beyond their Americanness -- to a powerful sense of the universal. Bharati Mukherjee calls writers everywhere "a like-minded tribe. On the international level, Ive found serious writers to be universally skeptical of authority, ironic, and sympathetic to the lost and baffled. They feast on incongruity and absurdity, they e quick to appreciate anothers work and to recognize the different forces that shape it."
Richard Ford posits an unknown young writer in a distant country pondering what it means to be a writer. "And hes writing the same things Ive written, or better things," Ford suggests. "Good, I say. For if all these years of being an American have only readied me to realize that my likeness, my kinship, my collegiality with someone Ill never know, made me able to live literatures most precious wisdom -- then being an American, and a writer no less, has served me very well indeed."
The voice that seems to lie just beneath the surface of many of these essays is that of the great American poet Walt Whitman (1819-1892). Poets Robert Creeley and Billy Collins cite Whitman as an influence; Julia Alvarez ends her essay by bursting into poetry with "I Too Sing America," an allusion to Whitmans enduring line "I hear America singing." Few have ever connected the one -- the individual soul -- with the many -- the souls of all Americans and all humankind -- more exultantly than Whitman.
The novelist Robert Olen Butler concludes his essay by evoking a connection that Whitman felt powerfully. "Artists of all the nations of the world pass each day through the portal of the personal unconscious and enter the depths of the collective unconscious," Butler writes, "and these artists emerge with visions of things that bind us all together. I am an American. I am an artist. I look at my country and I seek the human soul."
-- George Clack, Executive Editor
Elmaz Abinader Just off Main Street
Julia Alvarez I, Too, Sing América
Sven Birkerts The Compulsory Power of American Dreams
Robert Olen Butler A Postcard from America
Michael Chabon Maps and Legends
Billy Collins Whats American About American Poetry?
Robert Creeley Americas American
David Herbert Donald On Being an American Historian
Richard Ford How Does Being an American Inform What I Write?
Linda Hogan For Lifes Sake
Mark Jacobs Both Sides of the Border
Charles Johnson An American Milk Bottle
Bharati Mukherjee On Being an American Writer
Naomi Shihab Nye This Crutch That I Love
Robert Pinsky A Provincial Sense of Time
Recently on America in context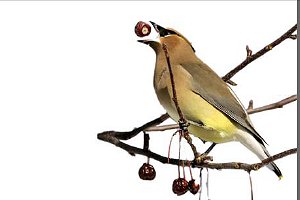 A shy, unassuming scientist and former civil servant, Rachel Carson love of nature and love of writing compelled her in 1962 to publish Silent Spring, the book that awakened environmental consciousness in the American public and led to an unprecedented national effort to safeguard the natural world from chemical destruction.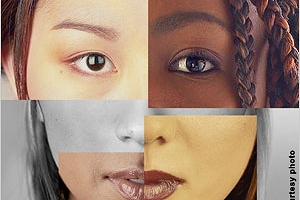 "American" is an inclusive term and we apply it generously, because becoming an American is about embracing a set of ideals and pursuing a way of life, rather than embodying a particular ethnic group, religion, or culture. And though we are a mobile society, a connection or bond to place, often the neighborhood or town in which we grew up, is important to us.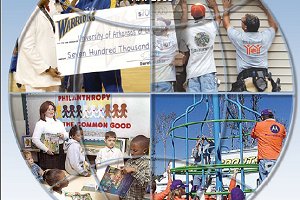 How did philanthropy come to play such a key role in providing essential elements of life in the United States? According to the Council on Foundations, charitable giving in the United States has strong roots in religious beliefs, in the history of mutual assistance, in the democratic principles of civic participation, in pluralistic approaches to problem solving, and in American traditions of individual autonomy and limited government.


---