DISCLAIMER/PRIVACY NOTICE
DISCLAIMER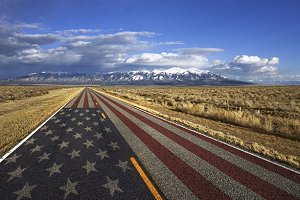 I. UNIVERSAL DISCLAIMER

myAmerica.be is a product of the U.S. Embassy in Brussels, but is not the Embassy's official website. The materials on this site, especially those from sources outside the U.S. Government, should not be construed as an endorsement of the views or privacy policies contained therein or as official U.S. policy. Non-U.S. Government sources available on this site include, but are not limited to, comments, articles, weblogs, forum comments, audio files and links to external websites.

Please visit the Embassy website at http://belgium.state.gov and http://uspolicy.belgium.state.gov if you would like more information on official U.S. policy.

II. GENERAL DISCLAIMER

As you navigate through our site, you'll find disclaimers and rules on how the site can and cannot be used. In an effort to be as transparent as possible about our policies, we've placed them all here in one long document for your information. As necessary, you'll see parts of this document from time to time in other parts of the page. Please e-mail us know if you have any questions.

HOW MYAMERICA INTERACTS WITH OUR USERS

Below are long explanations about how myAmerica handles information from our users. This includes information that might be passed along automatically via the Internet, information you might intentionally submit to us, such as your e-mail address, and finally, what we do with your comments. In case you just want an overview, here are some general points—but, keep in mind it's just a summary and is not all-inclusive—if you want to the fine print, you'll have to read all the way through.

Our basic privacy and user principle:

We are committed to protecting our users' privacy. To do so, we follow the following core rules:

1. We do not collect e-mail address of site users, except in two cases:
1) you submit it to us for inclusion on our e-mail list, or
2) an address is blocked for sending spam or objectionable material—see number three. We don't collect or research IP addresses.

2. We do block spammers and others who repeatedly send offensive, objectionable, or non-relevant material. Like everyone else on the web, we need a way to manage our site and the large amount of material that is sent to it. Blocked e-mail addresses are used solely for administration purposes on this website and nothing else. If you think you shouldn't have been blocked, send an e-mail or call the Embassy's Public Diplomacy Section for reconsideration. You can find their e-mail or phone number here.

3. We do collect anonymous use statistics in order to make the site better. These include how many visits our pages receive and where on the Internet our visitors come from.

So, those are the basic rules. If you want the whole story in legalese, keep reading.

PRIVACY NOTICE

Information collected is for statistical purposes only. For site management purposes, myAmerica and its ISP (HostBasket), use software programs to create summary statistics for purposes such as assessing what information is of most and least interest or identifying system performance or problem areas. The following information is collected about your visit to the web site: the name of the Internet domain from which you accessed myAmerica and the date and time you access our site. If you choose to provide us with personal information in an e-mail message, we use it only to respond to your email. If you choose to send a comment to us, you are asked to provide a user name or alias and an email address solely for verification purposes. This information is only stored for future login purposes.

COMPUTER FRAUD AND ABUSE NOTICE

Unauthorized attempts to upload information and/or change information on this web site are strictly prohibited and may be punishable by law.

DISCLAIMER

Disclaimer of Liability

This system is made available by the United States Department of State, through the U.S. Embassy in Brussels, Belgium. The Department of State is an agency of the United States Government. Neither the United States Government nor any agency thereof, nor its contractors, nor any of their employees, makes any warranty, express or implied, or assumes any legal liability or responsibility for the accuracy, completeness, or usefulness of any information, apparatus, product or process disclosed, or represent that its use would not infringe on privately owned rights. Reference herein to any specific commercial product, process, or service by trade name, trademark, manufacturer, or otherwise, does not necessarily constitute or imply its endorsement, recommendation, or favoring by the United States Government or any agency thereof. The views and opinions of originators expressed herein do not necessarily state or reflect those of the United States Government or any agency thereof. For more information, visit the Department of State's disclaimer page. (http://www.state.gov/r/pa/ei/rls/dos/413.htm)

If you have any questions or comments regarding the information presented here, please contact us at myamerica@state.gov.

Links to External Websites

Links to websites outside this website and U.S. Federal Government, or the use of trade, firm, or corporation names within this website is for the convenience of the users. Such use does not constitute an official endorsement or approval by the United States Government or any agency thereof of any private sector website, product, or service. myAmerica.be, the U.S. Department of State, and the U.S. Government do not endorse or bare any responsibility for the content of the web sites featured as links. For more information, see our disclaimer and privacy page.

III. DIALOGUE GUIDELINES

We welcome your participation in article and blog comment threads, webchats, and other discussion forums. In order to keep this interaction interesting for all our users, we ask that you follow the rules outlined here. By participating in forums and web chats, or by submitting comments to articles and blogs, you are consenting to these rules.
You agree that you are fully responsible for the content that you post. You will not knowingly post content that violates the copyright, trademark, patent or other intellectual property right of any third party and that you will remove the same should you discover that you have violated this provision. Likewise, you may not post content that is libelous, defamatory, obscene, abusive, that violates a third partys right to privacy, that otherwise violates any applicable national or international law, or that is otherwise inappropriate. You will indemnify myAmerica and U.S. State Department, their employees, and their contractors from any and all claims and/or damages resulting from any claim brought by any third party relating to content you have posted. You may not post content that degrades others on the basis of gender, race, class, ethnicity, national origin, religion, sexual preference, disability or other classification. Comments intended to intimidate or to incite violence will be removed. You understand and agree that myAmerica.be is not responsible for any content posted by third parties. myAmerica may monitor any user-generated content as it chooses and reserves the right to remove, edit or otherwise alter content that it deems inappropriate for any reason without consent. We further reserve the right, in our sole discretion, to remove a users privilege to post content on our site. You understand and agree that the comments and forums are to be used only for non-commercial purposes. You may not solicit funds, promote commercial entities or otherwise engage in commercial activity in our discussion forums. The discussion forums are for text only. Use of graphics and audio is not appropriate. You acknowledge and agree that you use and/or rely on any information obtained through the discussion forums at your own risk. myAmerica.be is not in any manner endorsing the content of the discussion forums and cannot and will not vouch for its reliability.
For any content that you post, you hereby grant to myAmerica.be a royalty-free license to use, reproduce, modify, adapt, publish, translate, create derivative works from, distribute, perform and display such content in whole or in part, on this website and for non-commercial purposes, in any media, related to myAmerica.be. (For instance, in a compilation of myAmerica comments on another State Department website.)
What does all this really mean? We hope you will interact with other myAmerica users on this website, but please keep a few things in mind. Respect your fellow users by keeping your comments clean and related to the topic at hand, and remember that we might post your submissions elsewhere in order to let other people know about myAmerica.

---