Vice Versa
James Ensor Retrospective
June 28–September 21, 2009 MoMA, NYC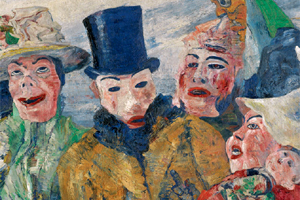 MoMA presents an exhibition of the paintings, drawings, and prints of James Ensor, a major figure of the Belgian avant-garde.
The exhibition illustrates Ensor's prolific output and his experimentation with style, subject matter, medium, and scale, focusing on work of the late 1800s.

The Museum of Modern Art presents James Ensor—the first exhibition at an American institution to feature the full range of his media in over 30 years—from June 28 through September 21, 2009. James Ensor (Belgian, 1860–1949) was a major figure in the Belgian avant-garde of the late nineteenth century and an important precursor to the development of Expressionism in the early twentieth. In both respects, he has influenced generations of later artists.
Ensor's daring, experiential work ranges from traditional subject matter such as still life, landscape, and religious symbolism to more singular visions, including fantastical scenes with masks, skeletons, and other startling figures. He made work in a wide range of styles and dimensions, from large-scale paintings and drawings to tiny prints of only a few inches. The exhibition elucidates Ensor's contribution to modern art, including his innovative and allegorical use of light, his prominent use of satire, his deep interest in carnival and performance, and his own self-fashioning and use of masking, travesty, and role-playing.
Approximately 120 of Ensor's paintings, drawings, and prints are included in the exhibition, most of which date from the artist's creative peak, 1880 to the mid-1890s. The exhibition is organized chronologically, and within that chronology are thematic groupings such as Ensor's self-portraiture, or his satirical works. A number of works, including the first two drawings from his monumental Aureoles series of 1885–86, The Lively and Radiant: The Entry of Christ into Jerusalem and The Rising: Christ Shown to the People, have never before been seen in the United States.
The exhibition is organized by Anna Swinbourne, Assistant Curator, Department of Painting and Sculpture, The Museum of Modern Art, with the assistance of Susan M. Canning, Professor of Art History, College of New Rochelle, and Jane Panetta, Curatorial Assistant, Department of Painting and Sculpture, The Museum of Modern Art. It is on view in The Joan and Preston Robert Tisch Gallery, sixth floor.
Make a visual tour of the exhibit: http://www.moma.org/interactives/exhibitions/2009/ensor/#/intro/

Recently on Vice Versa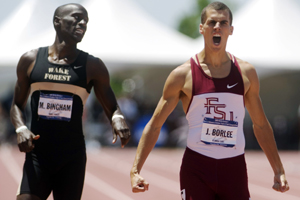 Coach says Borlée brothers are good role models

By Carlos Aranaga

Belgian-born Jonathan and Kevin Borlée, 21-year-old twin sprinters who represented Belgium in the 2008 Beijing Olympics, continue to hone their skills as freshmen at Florida State University (FSU) in Tallahassee. Recruited by FSU in fall 2008, the two began studies at the university in Florida's state capital in January.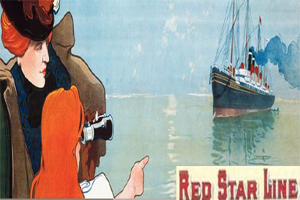 The American Friends of the Red Star Line is a non-profit organization dedicated to raising awareness about the role the Red Star Line played in the immigration of nearly 2.7 million people to the United States from Europe.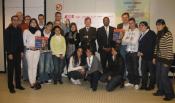 What is the American Dream? What do Americans think about Belgium? How does the American election system work? Do you drive to school or work? Who is your favorite actor, singer, group? Americans only eat fast food and everybody is overweight. Americans are very superficial. These are some typical questions and preconceptions that young Belgians have about the United States.

The Meet Us Program is designed to help clarify the picture by bringing Americans - U.S. citizens from all backgrounds of life resident or visiting Belgium, as well as U.S. Embassy staff - together with secondary school students in Belgium to engage them in dialogue about everyday life in the United States.

---