America in context
Black History Month and Diversity in the United States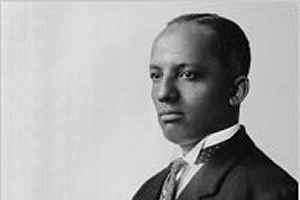 Each February, Black History Month honors the struggles and triumphs of millions of American citizens over the most devastating obstacles -- slavery, prejudice, poverty -- as well as their contributions to the nation's cultural and political life.

1. The Story Behind Black History Month
2008 marks the 82nd annual celebration since Carter G. Woodson, a noted scholar and historian, instituted Negro History Week in 1926. He chose the second week of February to coincide with the birthdays of President Abraham Lincoln and the abolitionist Frederick Douglass.

The celebration was expanded to a month in 1976, the nation's bicentennial. President Gerald R. Ford urged Americans to "seize the opportunity to honor the too-often neglected accomplishments of black Americans in every area of endeavor throughout our history."

Woodson, the son of former slaves in Virginia, realized that the struggles and achievements of Americans of African descent were being ignored or misrepresented. He founded the Association for the Study of African American Life and History (ASALH), which supports historical research, publishes a scholarly journal and sets the theme for Black History Month each year.
2. The theme for 2008

The theme for 2008, "Carter G. Woodson and the Origins of Multiculturalism," honors Woodson's contributions and his belief "that America should embrace the cultural differences that newcomers brought with them to America," according to the ASALH Web site. Woodson and other black intellectuals of the early twentieth century believed that democracy "required tolerance of difference and could sustain those differences in harmony." More

3. Martin Luther Kings Dream of Racial Equality. A dream fulfilled?

It was a march and a speech that the world cannot forget. August 28, 1963, an estimated 250,000 people marched to the Lincoln Memorial in Washington where they heard Martin Luther King Jr. give a speech of unsurpassable eloquence. Known ever since from its "I Have a Dream" passages, the speech gave impassioned voice to the demands of the U.S. civil rights movement -- equal rights for all citizens, including those who were born black and brown.
The speech particularly, coming near the close of the then, largest demonstration in U.S. history, created a new spirit of hope across the land. It was one of those rare moments in history that changed a nation -- paving the way for a transformation of American law and life. More

4. American Dream Still Alive and Well for Immigrants, Report Says

Immigrants to the United States continue to find a land of opportunity both for themselves and for their children, according to a new report.
"America offers dramatic mobility for immigrants," said Ron Haskins, the author of Economic Mobility of Immigrants in the United States, during a teleconference July 25. "The great story of America is that it still offers a job to first-generation immigrants and better jobs to their children." Haskins serves as a principal of the Economic Mobility Project, a collaborative effort involving individuals from four major U.S. think tanks, which recently issued the report. The Economic Mobility Project is an ongoing examination of the so-called American Dream, a concept that embraces social justice, social advancement and equality of opportunity.
The full text of Economic Mobility of Immigrants in the United States is available on the Web site of the Economic Mobility Project.
5. American Life, Diversity Explained, Point by Data Point.

America is changing in big ways. It's getting older, and it's getting more racially and ethnically diverse. Government's annual publication -- Statistical Abstract of the United States -- offers hundreds of statistical snapshots.
There are 36 million foreign-born in the United States, the majority from Central American countries, followed by a large group from Asia. Roughly one-fifth of children in elementary and secondary schools have a foreign-born parent. An equal share speaks a language other than English at home.
The Abstract shows the effect of such diversity on politics. The number of Hispanics elected to public office has risen from roughly 3,000 in 1985 to 5,000 today.
These Hispanic officials represent 1 percent of the half million elected officials in the United States, according to Arturo Vargas of the National Association of Latino Elected Officials, a share he expects to rise quickly. He said that, today, California and Texas, which have political districts where Latinos are the majority, account for more than half of Hispanic office holders. More
For Additional Information on Diversity in the U.S: Diversity: Offering a place for everyone
Submit this article to Digg
Recently on America in context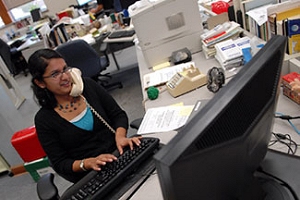 Two young Americans describe what voting means to them and their excitement about casting their first ballots.

The right to vote is one of the most basic privileges in a democracy. In the United States, any resident who is an American citizen and at least 18 years old is eligible to vote.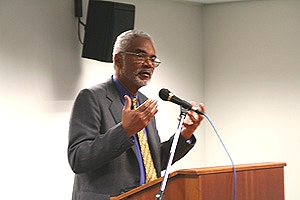 How relevant is Martin Luther King's vision in today's world of increasing ethnic and religious tension? A lecture-discussion by Dr. Clayborne Carson, professor of history and director of the King Institute at Stanford University. Brussels, November 20, 2007.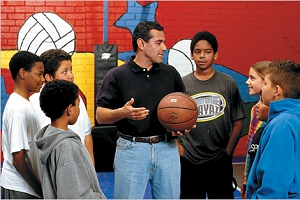 America is changing in big ways. It's getting older, and it's getting more racially and ethnically diverse. The median age of the U.S. population is roughly 38 years old, up from 30 in 1980, and will continue to inch up as the large "baby boom generation" reaches retirement age.
---